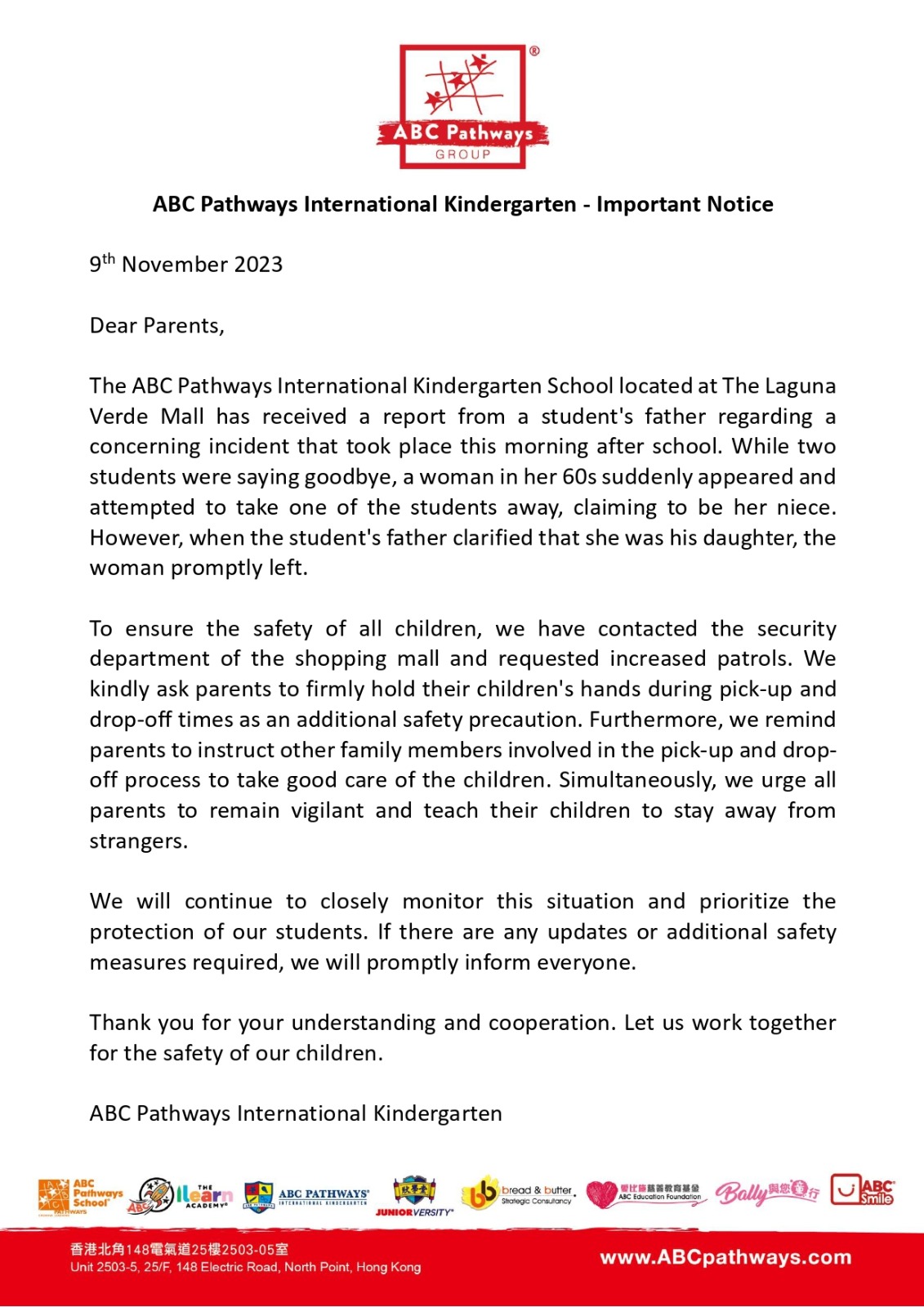 ABC Pathways International Kindergarten – Important Notice
9th November 2023
Dear Parents,
The ABC Pathways International Kindergarten School located at The Laguna Verde Mall has received a report from a student's father regarding a concerning incident that took place this morning after school. While two students were saying goodbye, a woman in her 60s suddenly appeared and attempted to take one of the students away, claiming to be her niece. However, when the student's father clarified that she was his daughter, the woman promptly left.
To ensure the safety of all children, we have contacted the security department of the shopping mall and requested increased patrols. We kindly ask parents to firmly hold their children's hands during pick-up and drop-off times as an additional safety precaution. Furthermore, we remind parents to instruct other family members involved in the pick-up and drop-off process to take good care of the children. Simultaneously, we urge all parents to remain vigilant and teach their children to stay away from strangers.
We will continue to closely monitor this situation and prioritize the protection of our students. If there are any updates or additional safety measures required, we will promptly inform everyone.
Thank you for your understanding and cooperation. Let us work together for the safety of our children.
ABC Pathways International Kindergarten