「100個開學必學生字表/句子」(分享暑假經歷 / 自我介紹 / 認識新朋友) 請拉下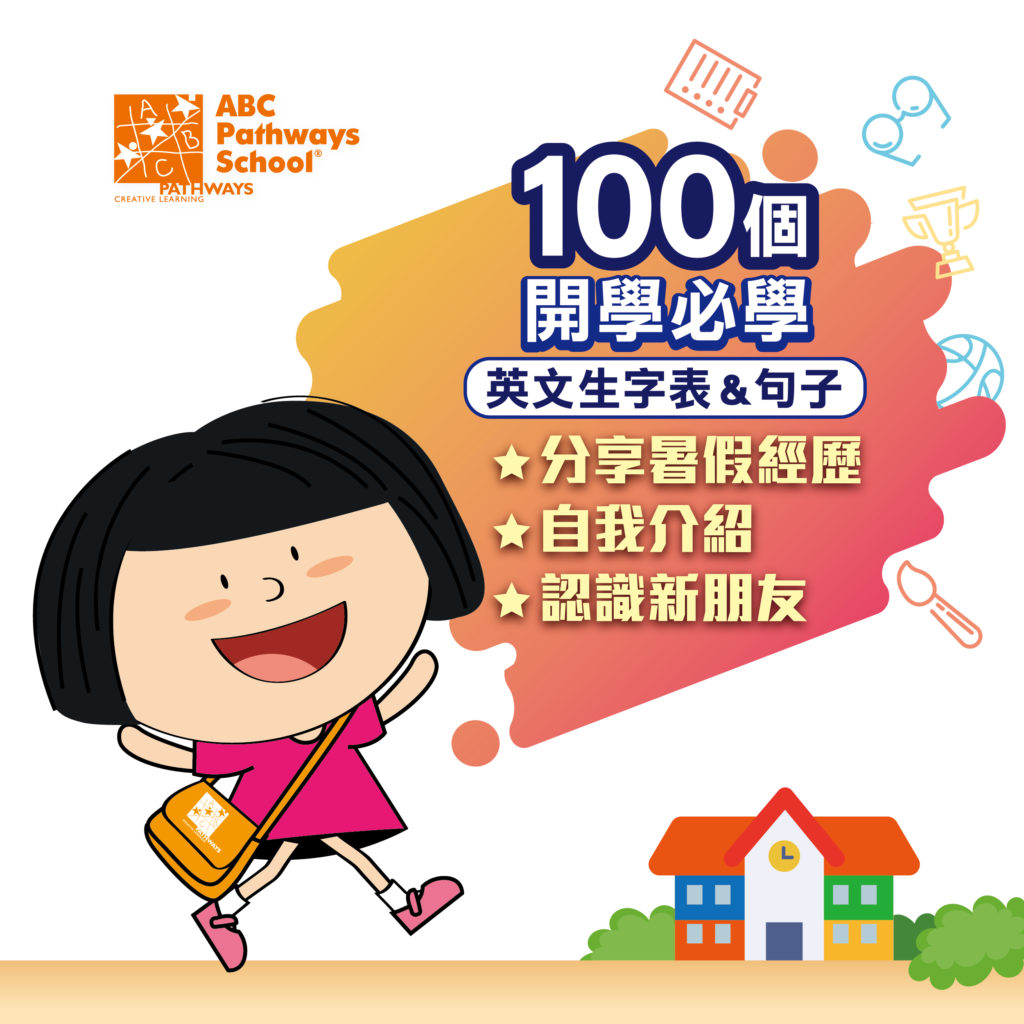 —————————————————————
Back to School Fun Day 英語體驗日 2019

ABC Pathways School


Back to School Fun Day 英語體驗日 2019




8月登場  (費用全免)
當日即時報名,可享有學費減免!唔好錯過呀!
名額有限, 先報先得
【活動内容】
– 英語水評分析
– 90分鐘免費英語試堂
– 多元遊戲
– 家長講座
– 劍橋英語、拼音及iLearn課程簡會
– 分享ABC 輕鬆學習文化
****以上活動及參加年齡會按個別分校而有所改變動,詳情請向分校職員查詢***
【對象】
– 講座:適合1-17歲小朋友的家長
– 試堂:適合3歲或以上的小朋友
***以上活動及參加年齡會按個別分校而有所改變動,詳情請向分校職員查詢***

---
免費下載「100個開學必學生字表/句子」(分享暑假經歷 / 自我介紹 / 認識新朋友)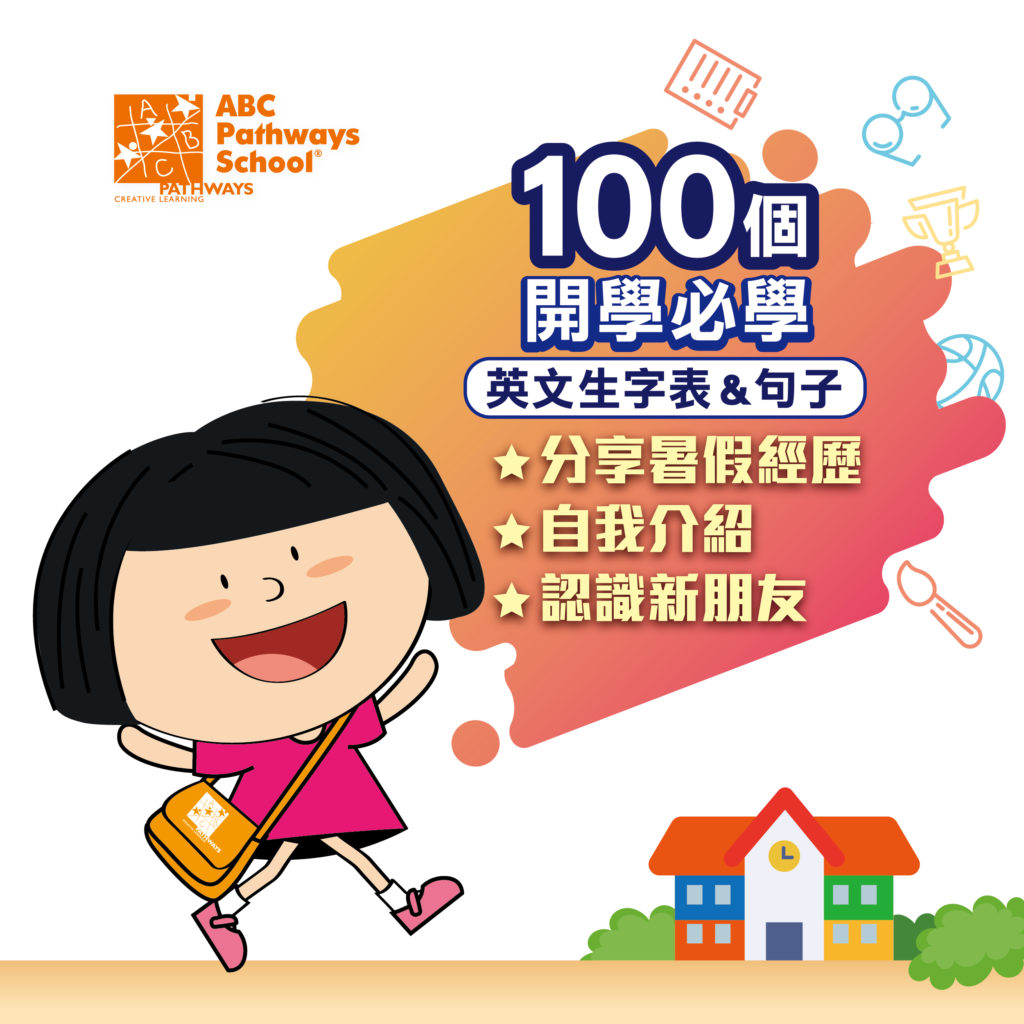 Statements
Hello, my name's Johnny?
I'm a boy/ girl.
I'm five years old.
My birthday's in October.
I live in Kowloon City.
I go to school in Ho Man Tin.
I have one brother and two sisters.
I'm an only child.
My father's a firefighter.
My mother's a doctor.
I would like to be an artist.
My favourite colour is blue.
My favourite animal is a rabbit.
My favourite subject is art.
I enjoy playing football.
My best friend's name is Jenny.
Questions
What's your name?
How old are you?
When's your birthday?
Where do you live?
Where's your school?
How many brothers and sisters do you have?
What do your parents do?
What would you like to be?
What's your favourite colour?
What's your favourite animal?
What's your favourite subject?
What do you enjoy doing after school?
What's your best friend's name?
Phrases
Nice to meet you!
How are you feeling today?
It's a sunny day today.
I lost my pen.
May I go to the washroom.
Can I borrow your pencil.
Would you like to share my lunch?
I like your school bag.
I don't feel well.
Shall we read a book together?
See you tomorrow!
Vocabulary: School
Pen
Pencil
Eraser
Ruler
Computer
Desk
Book
Teacher
Classmate
Chair
Vocabularyulary: Weather
Sunny
Rainy
Cloudy
Windy
Stormy
Foggy
Hot
Cold
Wet
Dry
Vocabularyulary: Toys
Train
Ball
Car
Bike
Teddy bear
Doll
Kite
Boat
Blocks
Puzzle
Vocabulary: Food
Breakfast
Lunch
Dinner
Snack
Hungry
Thirsty
Drink
Vegetables
Fruit
Meat
Vocabulary: Activities
Football
Drawing
Running
Swimming
Playing
Badminton
Skipping
Jumping
Singing
Shopping
Vocabulary: Animals
Cat
Dog
Kitten
Puppy
Turtle
Goldfish
Bird
Rabbit
Lizard
Mosquito